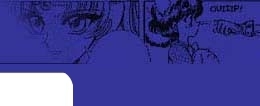 Mangas
Manhwas
Manhuas
Anime Comics
Comics
Artbooks
FanArt
How to draw
Sekundärliteratur

Hot Roomer
(Gokujou danshi to kurashitemasu)
Mangaka:
Haruko Kuromatani
Verlag:
Erscheint ab 2009 bei Egmont Manga und Anime (

Der Manga ist abgeschlossen

)
Ursprünglich erschienen 2 Bände 2007 - 2 (

Der Manga ist abgeschlossen

)
Übersetzer:
Stefan Hofmeister
Übersetzung aus dem Japanischen.
Bislang gibt es keine Gasteinträge.
Eure Kommentare zu "Hot Roomer"

© 2007 Haruko Kuromatani
Egmont Manga und AnimeRuki Saijo ist in Shun verknallt. Das wäre an sich kein Problem, wenn Shun nicht eine Manga-Figur wäre und Ruki ein hoffnungsloser Otaku.
Um Ruki wieder auf andere Gedanken zu bringen, vermietet ihre Mutter einen Teil des Hauses an junge Männer.
So steht Ruki eines Morgens einem leibhaftigen Shun gegenüber, dem sie sofort um den Hals fällt.
Nur heisst dieser Shun Senri und der hat nichts dagegen, von einem huuml;bschen Mädchen geküsst zu werden.
Senri nimmt es sogar als Einladung an und will gleich mit Ruki schlafen. Von ihrer Mutter hat Ruki dabei keine Unterstützung zu erwarten, denn was Männer angeht, so war sie nie ein Kind von Traurigkeit.
So steht zunächst nur ein weiterer neuer Mitbewohner, Shinichiro, ein Angestellter in einem Hostclub, zwischen Ruki und dem Velust ihrer Jungfräulichkeit.
Doch Senri gibt nicht auf, er tut alles, um Rukis Liebe zu gewinnen und Shun aus ihrem Kopf zu vertreiben. Unterstützung erhät er dabei von Rukis eigenen erotisch romantischen Fantasien.
So ist der Manga eine leicht erotische Dreiecksbeziehung zwischen einem Mädchen, einem Jungen und einer Mangafigur.
Grafisch ist der Manga etwas einfach. Die Charaktere sind einfach gezeichnet und unterscheiden sich nur in Kleinigkeiten wie der Haarfarbe. Die Hintergründe sind kaum vorhanden und werden oft durch Rasterfolie ersetzt.

Bislang 2 Bände auf Deutsch erschienen.
Band 1
Erschienen im Dezember 2009 (

Der Band ist erschienen

)
ISBN 978-3-7704-7135-5
ASIN 3770471350

Kaufpreis: 6,50 Euro
Gebrauchtpreis bei Amazon: ab 6,50 Euro
Verkaufsrang bei Amazon: 536602
Kaufen bei Amazon

Der Originalband erschien im Jahr 2007


---

Band 2
Erschienen im Februar 2010 (

Der Band ist erschienen

)
ISBN 978-3-7704-7136-2
ASIN 3770471369

Kaufpreis: 6,50 Euro
Gebrauchtpreis bei Amazon: ab 6,50 Euro
Verkaufsrang bei Amazon: 524399
Kaufen bei Amazon



Letzter Band


Der Originalband erschien im Jahr 2007


---