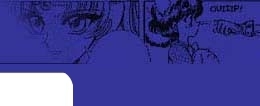 Mangas
Manhwas
Manhuas
Anime Comics
Comics
Artbooks
FanArt
How to draw
Sekundärliteratur

Dich zu lieben - einfach magisch!
(君と恋におちる魔法で / Kimi to Koi ni Ochiru Mahou de)
Mangaka:
Kozue Chiba
Verlag:
Erscheint ab 2012 bei Tokyopop (

Der Manga ist abgeschlossen

)
Ursprünglich erschienen 1 Band 2008 (

Der Manga ist abgeschlossen

)
Übersetzer:
Hana Rude
Übersetzung aus dem Japanischen.
Bislang gibt es keine Gasteinträge.
Eure Kommentare zu "Dich zu lieben - einfach magisch!"
Seit die 16jährige Miko in einem Magazin von der Bäckerei "Saint Molly" gelesen hat, ist von dem Wunsch beseelt, dort Bäckerin zu werden. So sehr hat sie sich in den kleinen Laden verliebt.
Und tatsächlich gelingt es ihr, dort als Auszubildende angestellt zu werden.
Ihr Chef ist der 16jährige Natsu Morishita, der allerdings nur der Sohn des Besitzers ist. Natsus Eltern sind nach Frankreich gereist, damit er dort lernen kann, französisches Brot zu backen.
Wie es sich nach einem anstrengendem ersten Arbeitstag herausstellt, wohnen Miko und Natsu praktisch Tür an Tür Zu Hause kann Miko Natsu auch davon überzeugen, dass sie es ernst meint.
Natsus Ziel ist es, dass sich alle Kunden wohl fühlen. Deswegen backt er auch, zusammen mit seinen Angestellten Hikari und Shiho, zum Teil individuelle Brote. Aber auch Miko bringt frischen Wind in den Laden.
So sind eigentlich alle glücklich, bis Natsus Vater zurückkehrt und seinen Laden zurückfordert.
Der Manga ist eine Liebesgeschichte rund um eine Bäckerei, wobei das Brot hier nur eine Nebenrolle spielt. Wichtiger ist der Umgang mit den Kunden und untereinander.
Grafisch ist der Manga sehr gut, speziell wenn es um Mikos Gefühle geht. Diese werden sehr gut ausgedrückt. Aber auch die anderen Charaktere sind gelungen. Die Hintergründe sind allerdings teilweise ein wenig einfach und von Rasterfolie überdeckt.
Bislang ein Band auf Deutsch erschienen.
Einzelband

Erschienen im Mai 2012 (

Der Band ist erschienen

)
ISBN 978-3-8420-0421-4
ASIN 3842004214

Kaufpreis: 6,50 Euro
Gebrauchtpreis bei Amazon: ab 19,95 Euro
Verkaufsrang bei Amazon: 363538
Kaufen bei Amazon

Der Originalband erschien im September 2008
ISBN vom Originalband 978-4-09-131857-2


---