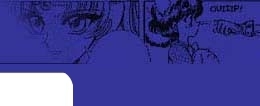 Mangas
Manhwas
Manhuas
Anime Comics
Comics
Artbooks
FanArt
How to draw
Sekundärliteratur

Ipomoea
(あさがおと加瀬さん。 / Asagao to Kase-san.)
Mangaka:
Hiromi Takashima
Verlag:
Erscheint ab 2013 bei Egmont Manga und Anime (

Der Manga läuft noch

)
Ursprünglich erschienen 2 Bände 2012 (

Der Manga läuft noch

)
Übersetzer:
Costa Caspary
Übersetzung aus dem Japanischen.
Bislang gibt es keine Gasteinträge.
Eure Kommentare zu "Ipomoea"

© 2012 Hiromi Takashima
Egmont Manga und AnimeDie Schülerin Yamada kümmert sich an ihrer Schule um die Pflanzen. Dabei trifft sie Kase, die Yamada sehr bewundert. Denn Kase ist eine gute Sportlerin, hat etwas von einem Jungen an sich, bleibt aber immer noch ein Mädchen. Und vor allem hat sie keine Probleme damit, sich mit Yamada zu unterhalten.
Denn die anderen Mädchen ärgern Yamada eher, weil sie einen etwas seltsamen Namen hat und auch noch etwas langsam ist. Doch Kase macht das nichts aus, sie hilft Yamada eher.
So muss Yamada immer wieder feststellen, dass sie davon träumt, Kase zu heiraten. Auch wenn sie weiß, dass sie beide Mädchen sind.
Doch kurz vor den Sommerferien kommt Kase auf Yamada zu. Sie kann wegen ihrem Training nicht verreisen und würde sich freuen, wenn sie mit Yamada ab und zu ein vertrautes Gesicht sieht.
Yamada ist deshalb glücklich.
Doch als Yamada erfährt, dass Kase angeblich auf Mädchen stehen soll und in ihrem Sportverein eine Freundin haben soll, ist sie auf einmal niedergeschlagen. Doch Kase muntert sie wieder auf, indem sie Yamada einlädt, sie bei einem Wettbewerb zu unterstützen.
So entwickelt sich zwischen den beiden eine Liebe, die Yamada sich nur hat im Traum vorstellen können. Sie fühlt sich neben der Sportlerin Kase klein und unbedeutend. Aber Kase sieht auch an ihr viele Stärken.
Grafisch ist der Manga recht gut. Allerdings ist Yamada etwas einfach gezeichnet und auch bei Kase gibt es leichte Schwächen in der Figur. Aber dafür zeigen beide ganz schön ihre Gefühle. Die Hintergründe sind zum Teil einfach und zum Teil aufwendig gezeichnet. Insgesamt sind die Zeichnungen aber sauber und dort, wo sie unsauber wirken, passen sie aber zur Geschichte.
Bislang ein Band auf Deutsch erschienen.
Band 1
Erschienen im Dezember 2013 (

Der Band ist erschienen

)
ISBN 978-3-7704-8147-7
ASIN 377048147X

Kaufpreis: 7,00 Euro
Gebrauchtpreis bei Amazon: ab 2,54 Euro
Verkaufsrang bei Amazon: 219527
Kaufen bei Amazon

Der Originalband erschien im Juli 2012
ISBN vom Originalband 978-4-403-67121-0


---

---