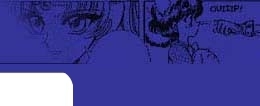 Mangas
Manhwas
Manhuas
Anime Comics
Comics
Artbooks
FanArt
How to draw
Sekundärliteratur

The Dreaming
Mangaka:
Queenie Chan
Verlag:
Erscheint ab 2007 bei Tokyopop (

Der Manga ist abgeschlossen

)
Ursprünglich erschienen 3 Bände 2005 - 2007 (

Der Manga ist abgeschlossen

)
Übersetzer:
Aranka Schindler
Übersetzung aus dem Amerikanischen.
Bislang gibt es keine Gasteinträge.
Eure Kommentare zu "The Dreaming"
Amber und Jeanie kommen auf Empfehlung ihrer Tante Jessie auf das Greenwich Private College. Tante Jessie ist dort Lehrerin, doch in dem Augenblick, wo Amer und Jessie dort auftauchen, muss sie für drei Monate verreisen.
Alelrdings trichtert sich noch den beiden ein, der Direktorin nicht zu verraten, daß sie Zwillinge sind.
So beginnt für Amber und Jeanie ein neues Leben. Ihre Schulkameradinnen Schala und Millie helfen ihnen dabei, sich einzuleben. Das ist gar nicht so leicht, denn die Lehrer sind sehr streng und vor allem die Direktorin Skeener scheint ein wenig verrückt zu sein.
Dazu soll es auch an der Schule spuken. So verschwinden hier von Zeit zu Zeit Mädchen in den umgebenden Busch und werden nie wieder gesehen. Aus diesem Grund darf auch keines der Mädchen die Schule verlassen.
Dazu kommt noch, daß Amber und Jeanie, seitdem sie an der Schule sind, immer den gleichen seltsamen Alptraum haben.
Und nach einer nächtlichen Sèance verschwindet Millie spurlos, nachdem sie lange krank gewesen ist. Und auch Amber schläft die meiste Zeit.
So ist "the dreaming" eine Spukgeschichte um Mädchen, die im australischen Busch verschwinden. Ein einsames Internat und seltsame Lehrer, gekrönt durch eine schrullige, gemeine Direktorin dürfen da nicht fehlen.
Auch wenn der Comic nicht unbedingt ein Manga ist, sind die Zeichnungen doch sehr ansprechend. Die Charaktere sind zwar etwas stereotyp gezeichnet, unterscheiden sich aber gut. Die Hintergründe sind in Ordnung und sauber gezeichnet. Insgesamt ist der Manga zwar etwas zu schwarz gezeichnet, aber das passt zu der Stimmung.

Bislang 3 Bände auf Deutsch erschienen.
Band 1
Erschienen im November 2007 (

Der Band ist erschienen

)
ISBN 978-3-86719-154-8
ASIN 3867191549

Kaufpreis: 6,50 Euro
Gebrauchtpreis bei Amazon: ab 6,50 Euro
Verkaufsrang bei Amazon: 1303846
Kaufen bei Amazon

Der Originalband erschien im Jahr 2005


---

Band 2
Erschienen im Mai 2008 (

Der Band ist erschienen

)
ISBN 978-3-86719-155-5
ASIN 3867191557

Kaufpreis: 6,50 Euro
Gebrauchtpreis bei Amazon: ab 14,36 Euro
Verkaufsrang bei Amazon: 927647
Kaufen bei Amazon

Der Originalband erschien im Jahr 2006


---

Band 3
Erschienen im November 2008 (

Der Band ist erschienen

)
ISBN 978-3-86719-156-2
ASIN 3867191565

Kaufpreis: 6,50 Euro
Gebrauchtpreis bei Amazon: ab 6,50 Euro
Verkaufsrang bei Amazon: 1202628
Kaufen bei Amazon



Letzter Band




---